Glenn Maxwell's wife revealed being abused on social media after Australia beat India |Courtesy-Instagram
KEY HIGHLIGHTS
Glenn Maxwell's wife slammed trolls
Vini Raman revealed getting hating and vile messages
Maxwell scored the winning runs in the final
Glenn Maxwell's wife, Vini Raman, slammed trolls for sending her 'hateful and vile' messages on Instagram after Australia defeated India in the final of the ICC Cricket World Cup final at the Narendra Modi Stadium in Ahmedabad on Sunday (November 19).
Maxwell scored the winning runs as Australia broke Indian hearts in the summit clash as the Rohit Sharma-led team's 10-match winning run came to an end at the biggest stage. The Pat Cummins-led outfit lifted the World Cup trophy for the sixth time, extending their record as the tournament's most successful side in history.
Maxwell's wifi Vini is of Indian origin and is from South India, but he was born and brought up in Melbourne, Australia. She completed her education in the medical sciences. In an Instagram post, Vini hit back at those abusing her for supporting Australia and explained that it is the country she was born and brought up in.
Maxwell and Vini got married to each other in March 2022 and became parents for the first time in September this year, when their son Logon was born.
"aaaaand cue all the hateful vile DMs. stay classy… can't believe this needs to be said BUT you can be Indian and also support the country of your birth where you have been raised and more importantly the team your husband+father of your child plays in #nobrainer. take a chill pill and direct that outrage towards more important world issues," wrote Vini on Instagram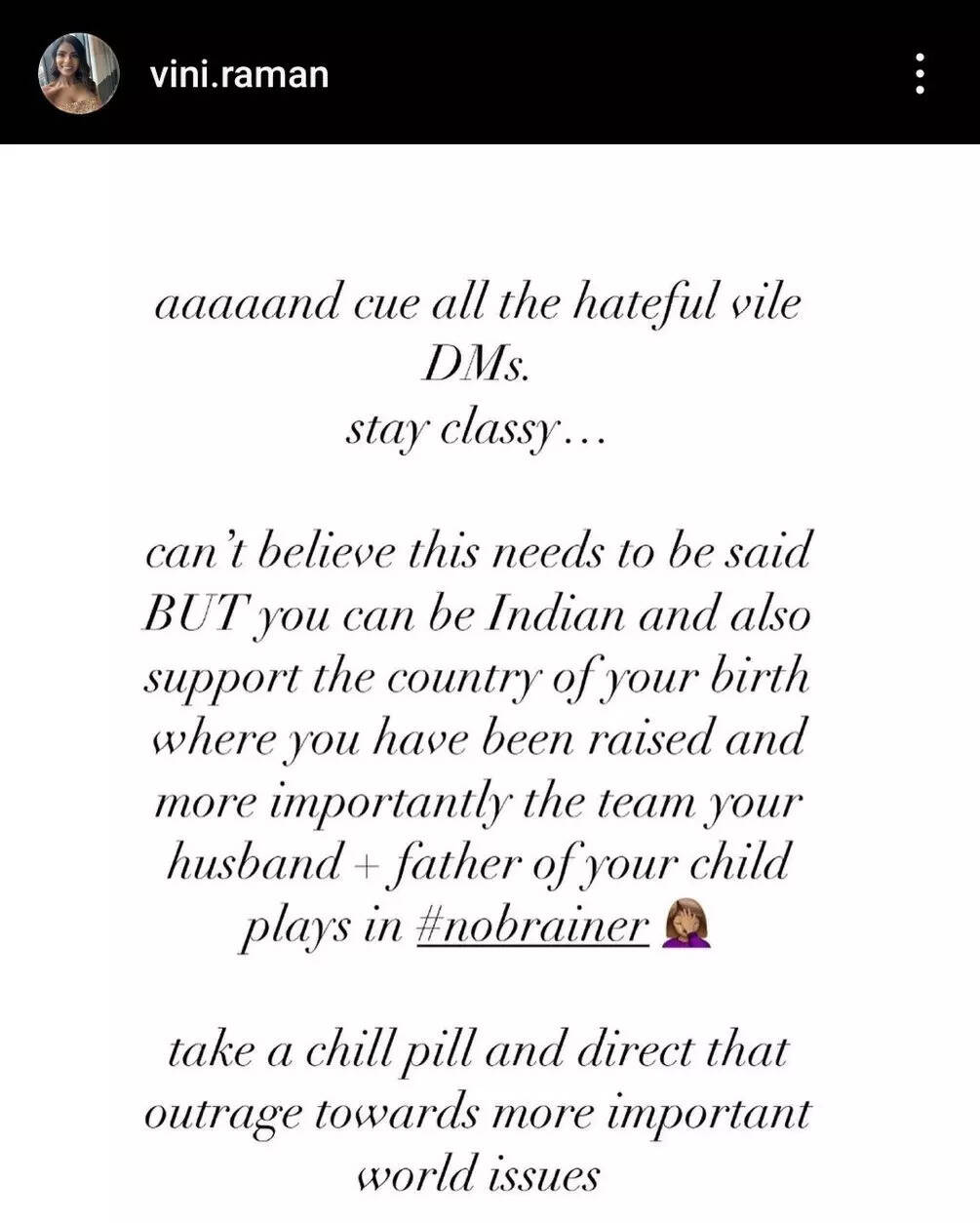 Maxwell was the star of Australia's campaign. Not only did he break the record for the fastest ton in World Cup history with a 40-ball century against the Netherlands, but he also played arguably the greatest innings in ODI cricket history with a double ton against Afghanistan at Mumbai's Wankhede Stadium to help Australia recover from 91-7 to chase down a massive score of 292.