On New Year's Day, most Aaron Rodgers' fans and rivals had no idea about what a darkness retreat was. Now, as April comes into full view, the viral vacation has touched every corner of the football world. Numerous pundits, fans, and reporters have voiced whether they would have any interest in shutting off the internet for a few days.
However, now NFL head coaches are getting in on the trend. According to Zack Rosenblatt on Twitter, Jets head coach Robert Saleh has voiced "intrigue" about the idea. Here's how Rosenblatt put it:
"Robert Saleh said he's 'intrigued' at the idea of doing a darkness retreat himself."
Of course, perhaps even more than quarterbacks, coaches have to remain available essentially 24/7 in order to stay abreast of what is affecting his team. They also need to be reachable for their players and the front office at this time of year as preparations for the NFL draft continue.
While the stadiums are empty, offices across the country are at full staff in researching players and otherwise preparing to finalize the first draft of the team.
---
Aaron Rodgers waits for news of potentially imminent trade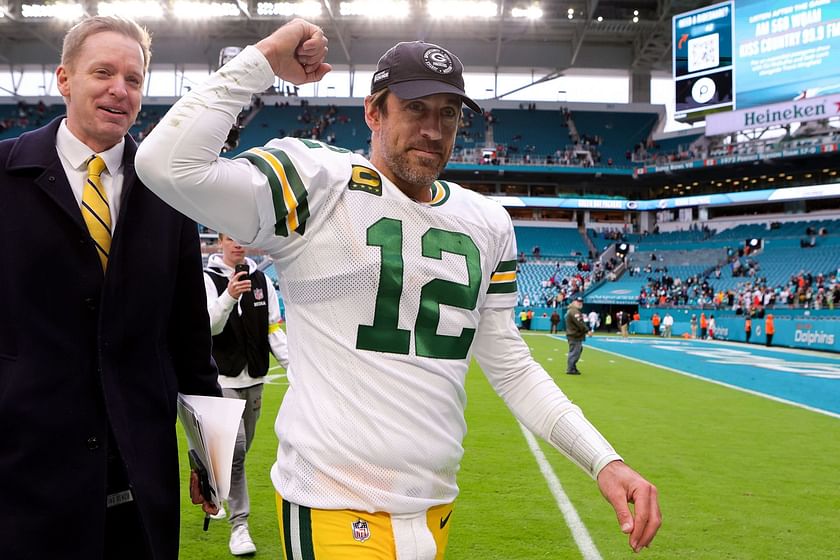 At any moment, the Packers quarterback could see his title change dramatically for the first time in more than a decade. No. 12 has publicly stated that he had intentions to play with the New York Jets. Meanwhile, the Packers have led the NFL world to believe that they are also ready to move on.
However, no deal has been done yet and the Packers quarterback remains in place on paper. Alongside Aaron Rodgers, fans of both teams and the quarterback wait with bated breath for any news to come. Pundits have placed the NFL Draft as the next deadline that could force a move to be made.
If the trade comes after April, the Packers will have to wait until the following year to cash in on the move.