More high-rise is coming to Perth's suburbs whether you like it or not, according to communities who have already lost their fight against the multi-storey apartment towers.
Key points:
More high-rise is in the pipeline to meet infill targets
The WA government says it is necessary to meet population growth
But residents say they are being steam-rolled in the process
Take Karrinyup in the northern suburbs, for example, where local residents in flat suburban homes say their views of the Perth city skyline have been replaced with a noisy construction site and all the dust and traffic that comes with it.
The West Australian government says high-rise has to be part of the infill mix if Perth is to absorb 3.5 million people by 2050 and curb urban sprawl.
But, it's a hard sell for those who find themselves living in the shadows of unexpected high density.
Privacy, traffic top residents' concerns
For Karrinyup's many elderly residents, including Trisha Cole, the neighbourhood is not what it used to be.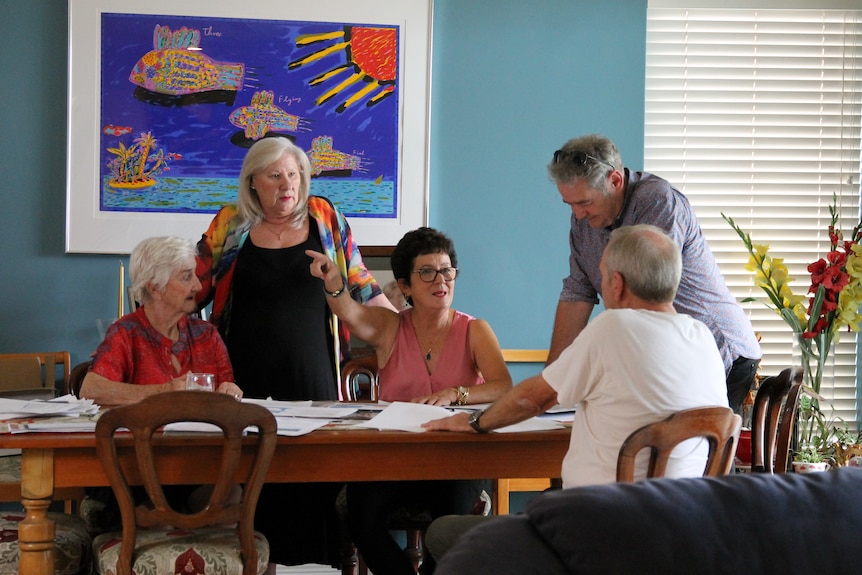 "There's no privacy any more but the worst way it has affected me is the volume of traffic," she said.
"Mainly trying to cross the road, that's the worst thing in my life.
"I have actually stood in the middle of the road and put my hand up each way."
The 88-year-old lives in a house on the edge of the state's biggest shopping centre, Karrinyup, which has expanded significantly in recent years.
Now, designer apartment buildings are springing up on the centre's fringe, offering a combination of "urban convenience" and "suburban tranquillity".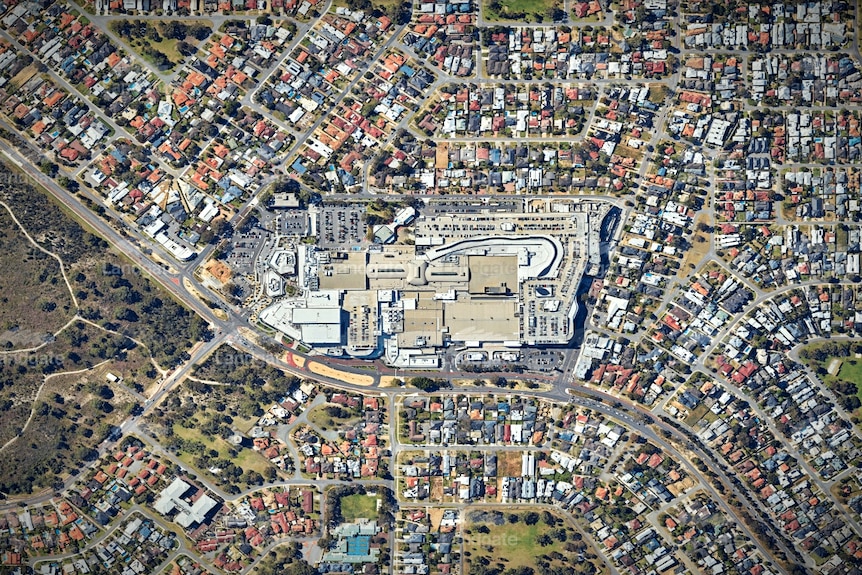 The developer, Blackburne, says most of stage one has already sold and mainly to local residents. 
But for Ms Cole who lives opposite the construction site and shopping centre, there has been little respite from the noise in recent years. 
More high-rise on the way
Two 14 and 24-storey luxury apartment blocks, also in the shopping centre precinct but yet to be built, have been given the green light.
The project, called West Village, was approved last year by a Joint Development Assessment Panel (JDAP) after the local council, the City of Stirling, rejected it, pointing out the area was only zoned for four storeys, not 24.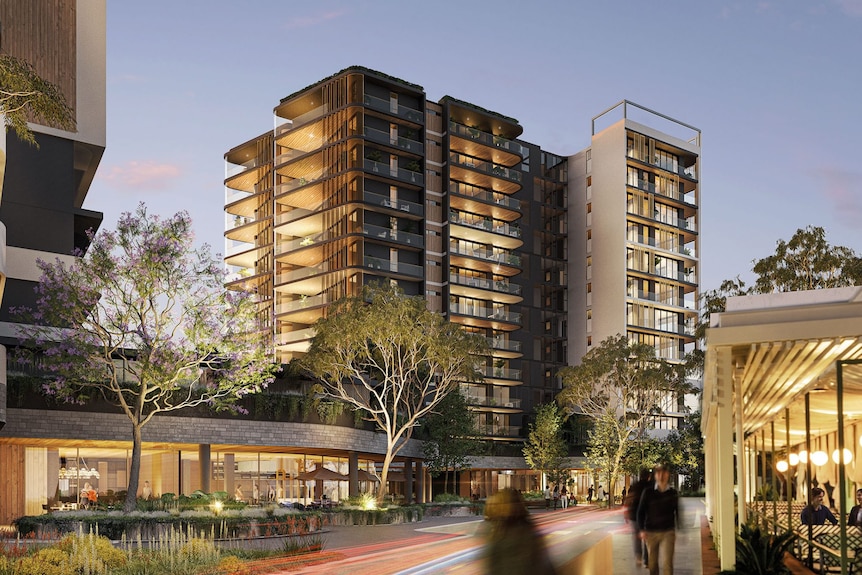 Ms Cole and her neighbour, Lynne Noack, were among close to 200 residents who attended a meeting with the JDAP last year, where they presented their objections to the development.  
"We were very professional, we had researched extremely well, we had our data," Ms Noack said.
"Were we listened to? No. I personally felt we were treated with contempt."
But, was this just a case of nimbyism?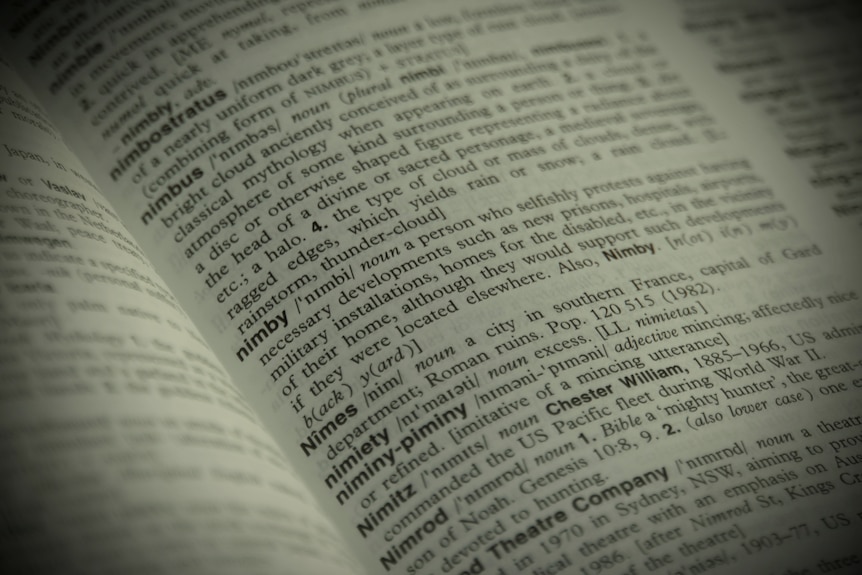 Ms Noack vehemently rejected that notion.
She said while a community survey of 400 people had found close to 90 per cent of local residents opposed the development, 96 per cent were willing to accept up to eight storeys.
"Development is necessary, housing is necessary," Ms Noack said.
"Eight storeys, we could accommodate that … but anything that is in excess of 12 or 15 is not acceptable."
Residents were listened to: developer
Both Blackburne, and the state government, insist the local residents were listened to during the consultation process.
Blackburne says it also ran its own independent consultation, where local residents were invited to presentations, as well as question and answer sessions.
"Our developments are designed with existing and future residents in mind," the company's statement said.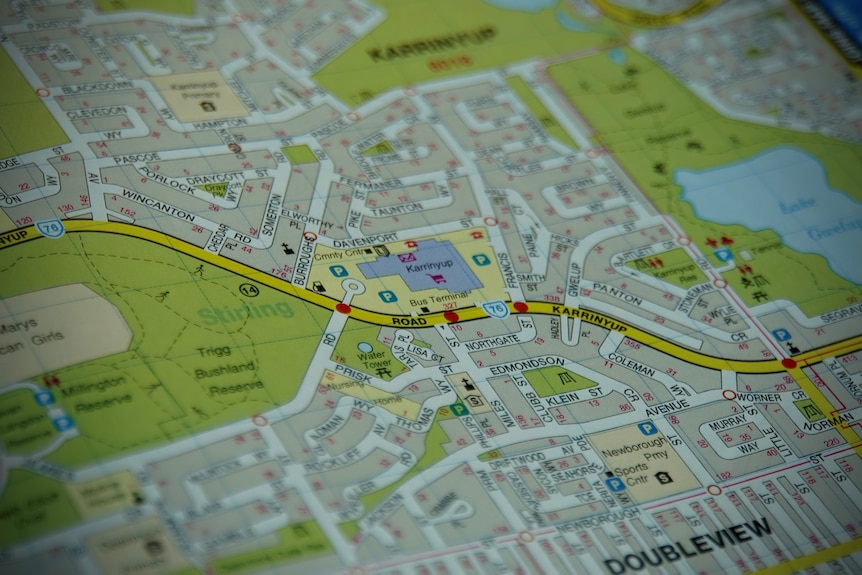 "This means we engage the best consultants in the industry to prepare the necessary technical reports to assess things like traffic.
"The analysis showed that this development would not have any material impact on the traffic experience in the area."
But, try telling that to Ms Noack who already finds it difficult at peak times to get out of her driveway due to "enormous" traffic from the shopping centre and is convinced the local roads won't cope with the extra cars from 250 new apartments.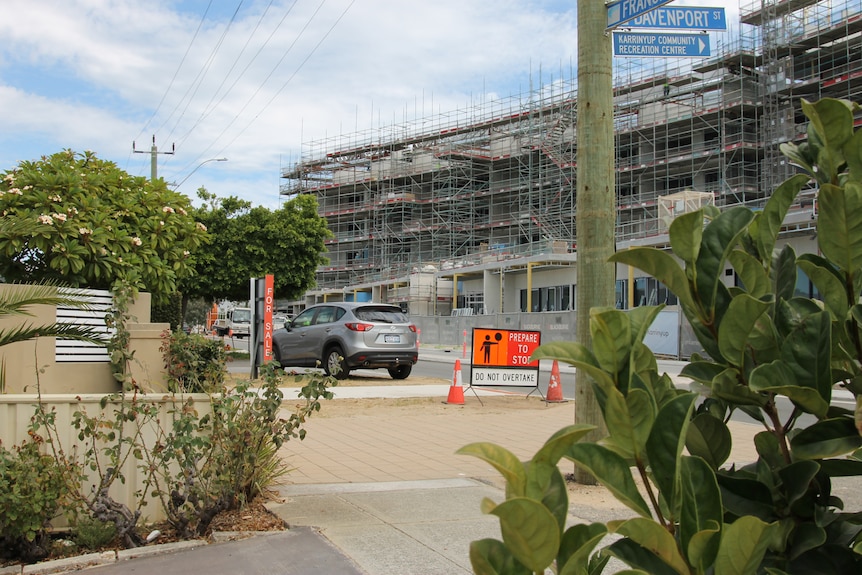 She also claims the intersection from her road onto the main thoroughfare, Karrinyup Road, has become an accident black spot.
Main Roads was unable to provide recent figures, but confirmed there had been 34 crashes at the intersection in the five years to the end of 2021, mostly before the shopping centre redevelopment was complete.
Karrinyup experience mirrored in other suburbs
WA Ratepayers and Residents Association spokesperson Simon Wheeler said the experience of residents in Karrinyup was not isolated.
Mr Wheeler, who ran as a candidate in the last City of Stirling election, claims high-rise was being steamrolled through across the suburbs, despite huge community opposition.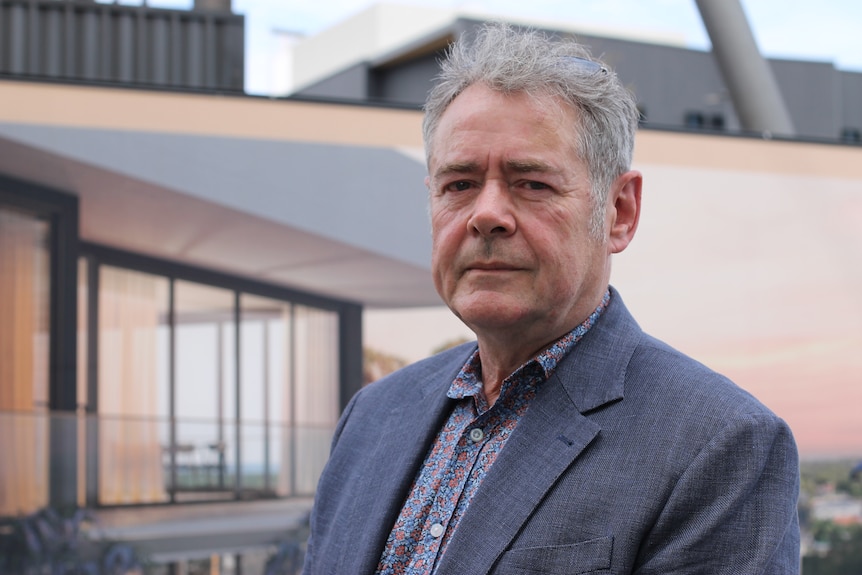 "This could happen anywhere absolutely … it's happening in Nedlands, it's happening in Fremantle, it's happened in South Perth, and coming soon to your next door," Mr Wheeler said.
"Right now, the JDAP can approve anything they want, literally anything and there's no oversight, there's no right of reply."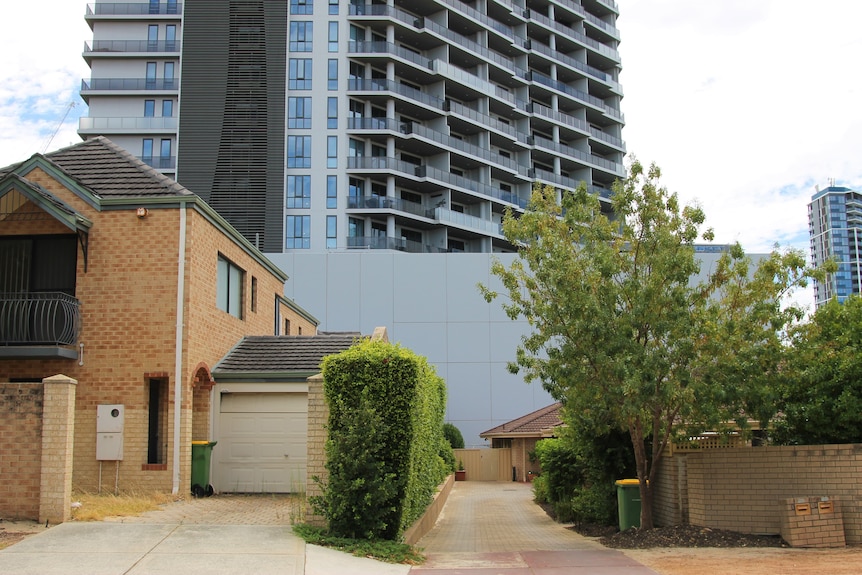 Under the JDAP process introduced in 2011, a panel of five people, including specialists and local councillors, appointed by the state's planning minister, make decisions on major project proposals.
Critics argue that recent reforms to JDAPs and the state's planning system will take even more power away from local councils and communities.
Under the new system, developers can also use the process for smaller infill projects, instead of going to a local council.
Minister rules out third-party appeal rights
Mr Wheeler has called for third-party appeal rights so councils and residents can challenge JDAP decisions.
But Planning Minister, Rita Saffioti, has ruled that out.
"We all understand that we need to consult with the community," she said.
"But we can't have people having the right of veto.
"I think any home owner who wants to undertake development on their property wouldn't want someone being able to stop them."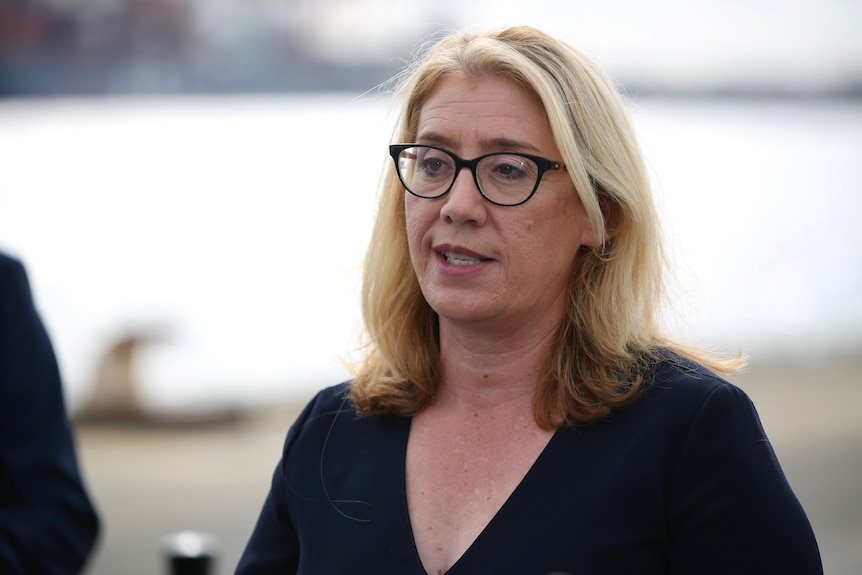 The minister said since the JDAP system was brought in 12 years ago, the state government had addressed community concerns, by improving transparency and consultation and removing conflicts of interest.
But, it's not just the JDAP process that is leading to skirmishes between locals and developers over high density.
This week DevelopmentWA approved a five, 12 and 18 storey apartment and hotel development on the Scarborough coast, despite considerable opposition from the residents' group, Sunsets Not Skyscrapers, and the City of Stirling.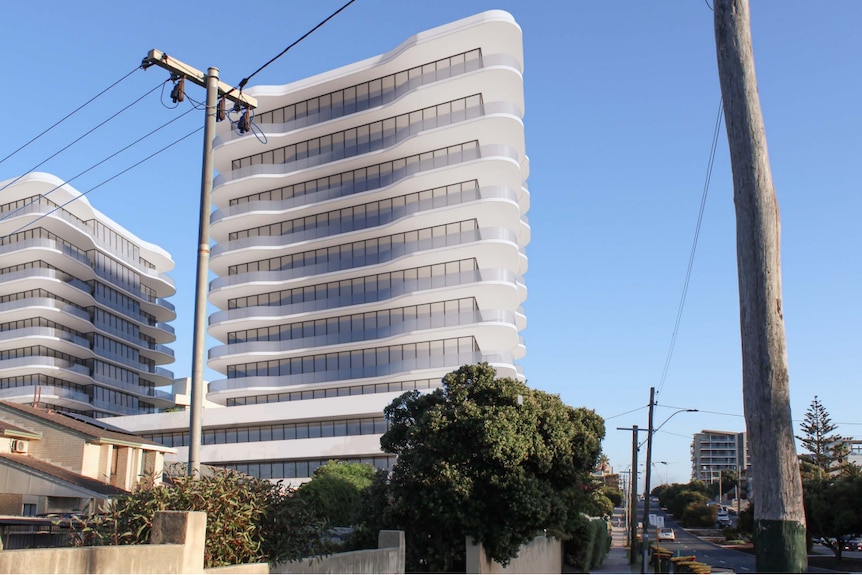 The area, in this case, was zoned for a maximum of 12 storeys.
"We do not need to be a Gold Coast," said Lynne Noack.
"We do not need to lose, for example, our sunsets, that to me is a very important thing to take into account."
Perth facing severe housing shortage
What is not in dispute is that Perth needs more infill housing to curb its urban sprawl and address the dire shortage of housing. 
Ms Saffioti said good quality high-density was proving popular in key areas, supported by shops, restaurants and public transport.
She rejected claims from critics that the luxury apartments, given their high cost, would be unlikely to help solve the housing crisis.
"When people leave their existing family home to go into a new apartment, that frees up that family home, and then the cycle continues," she said.
"So you create more housing, more options."
State lagging with infill target
New figures show the state is behind in its infill targets to meet the projected population growth.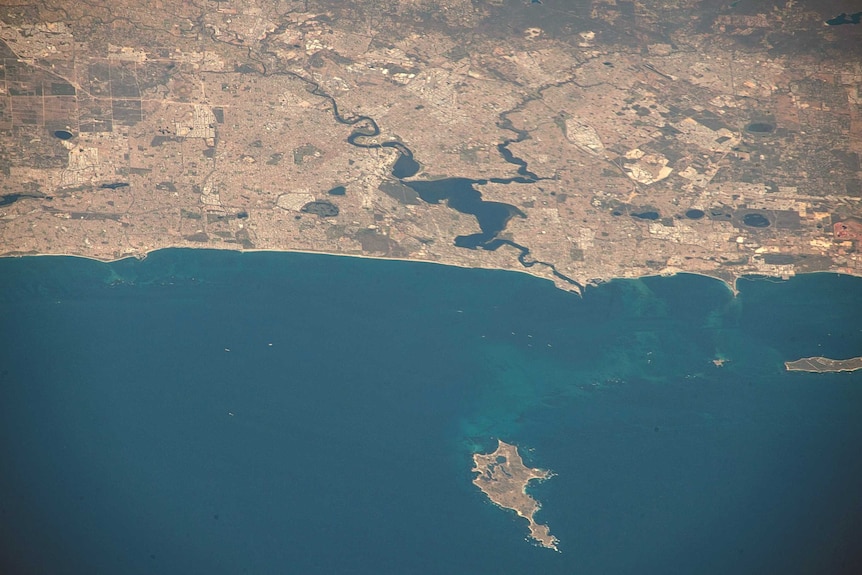 Rachel Chapman, a planner for 25 years who has worked in both the public and private sectors, said under the targets, 47 per cent of that growth has to be met by infill development.
"For last year, we achieved only about 40 per cent in infill rather than the 47 per cent … which means that a lot more of the growth is going in the greenfields areas than is hoped," she said.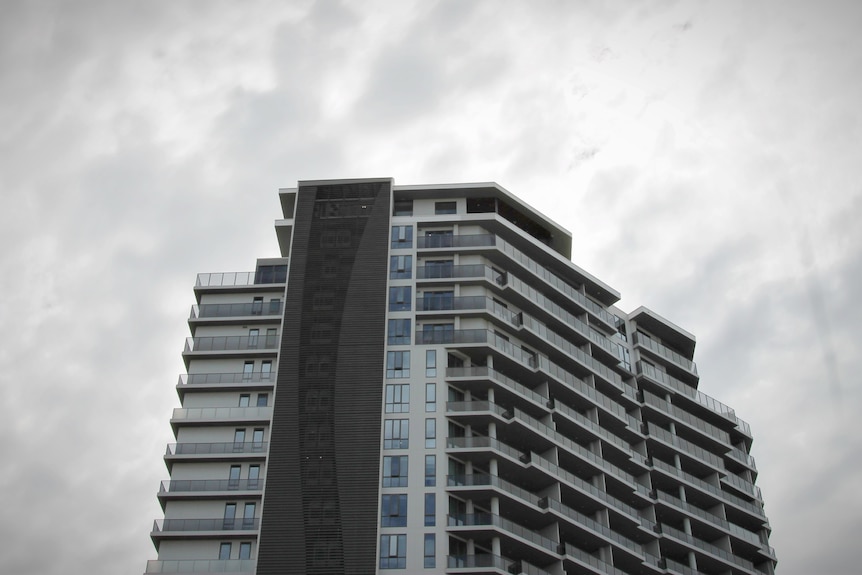 Ms Chapman also sits on a development assessment panel but not the one involved in the approval of the Karrinyup development.
She rejected the notion local communities were not being listened to under the JDAP process, saying "due regard" had to be paid to the impact on residents.
"A significant factor is the impact on adjoining owners as well as just the general locality in terms of a development," she said.
"It's a balance, there are a number of factors, it's not the only factor to take into consideration."
Residents 'under siege' from high-rise
Sustainability professor at Curtin University Peter Newman believes high-rise could be too much, too soon for Perth residents.
Mr Newman has been campaigning against the city's sprawl for decades but says communities were now "under siege" from the "high-rise boom".
"Local neighbourhoods are under enormous pressure because this isn't part of what they bought into," he said.
"We do need high-rise in some places but it's probably the next phase after we have done a lot more medium density where that fits into the pattern of what we are used to.
"Four to eight storeys can fit in quite well but 20 to 50 storeys is an impact that people are not quite ready for.
Professor Newman said there was a new market for high-rise from baby boomers wanting to downsize but stay in the same area.
He is calling for better medium density infill that combines several blocks of land and leads to fewer trees being lost.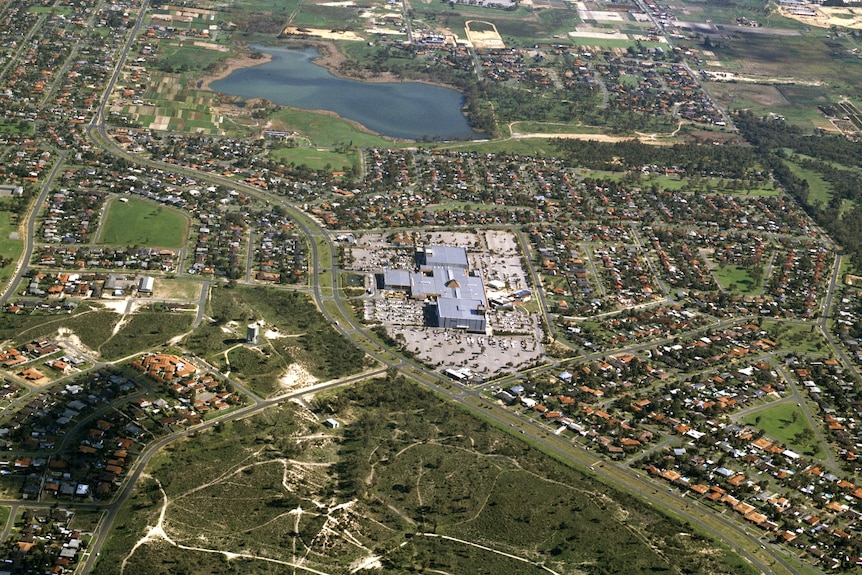 But, he says this would need local government planners to proactively create "precincts" with local owners.
"We do need medium density models that can actually be enabled in the planning system and that's the real problem," he said.
"We need to give back to local government responsibility for density but to do it well.
"And do it with the community."